Letters from Santa
All letters from Santa were mailed December 11-14. If you have any questions, please email lbock@triblive.com.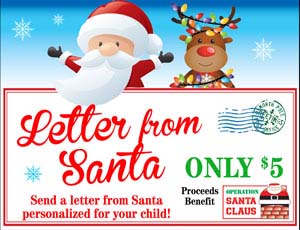 Give the gift of a holiday meal
or
Print and mail our donation coupon
You can find a donation coupon in your Trib Total Media newspaper weekly starting in November. Call Lindsay Bock at 412-320-7872 for more information on how to donate.